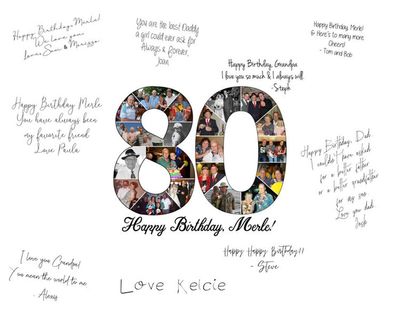 Number Celebration Canvas
$199.00
This birthday canvas print is a great alternative to a guest book and can be customized with any number along with your choice of words, colors, and fonts!

Instead of just putting your guest book on a shelf and never looking at it, this canvas print can be hung on your wall, and you have a custom and personalized piece of art to remind you of your special day!
Each number in this birthday guest book canvas print holds 9 to 10 photos - so 18 to 20 photos total.

Canvas size = 16" x 16"
SKU: 10000-5