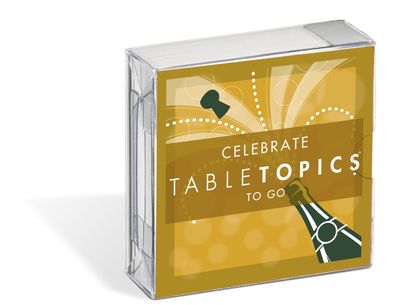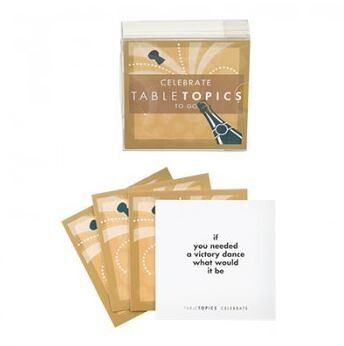 Conversation Starter Cards - Celebrate
$23.00
Birthdays, Anniversaries, New Years Eve parties, a promotion, a graduation - you name it, we celebrate it!
These light and lively conversation topics will fill your party with great conversation and loads of laughs.
Pop your favourite bottle of bubbly, break out the Table Topics and let the party begin!
SKU: 10000-12