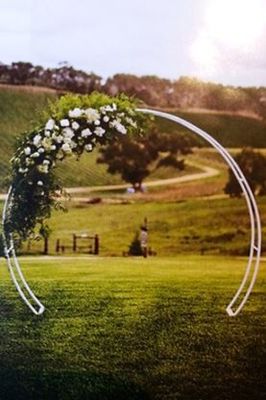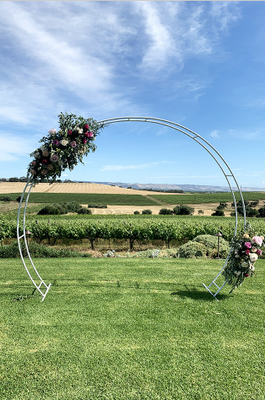 Round Arch for hire
$80.00
Gorgeous circular frame to hire and is made of lightweight tubular metal components. Consists of 4 connecting circle pieces and 2 stabilizing feet. Easily transportable.
Perfect for your next event or Wedding. You can even use this to style any special celebration including birthdays and surprise proposals.
Size = 280cmW × 230cmH. Pick up in Rakaia. Get in touch for more details.
SKU: 10000-40