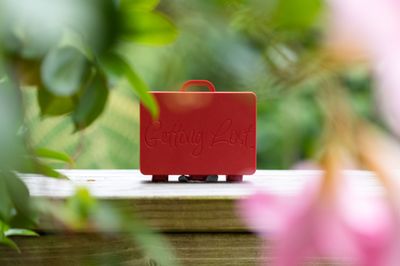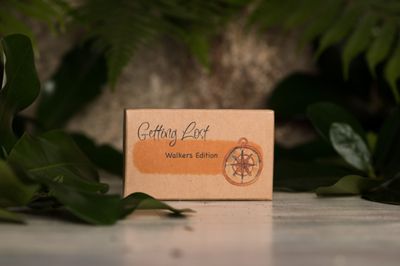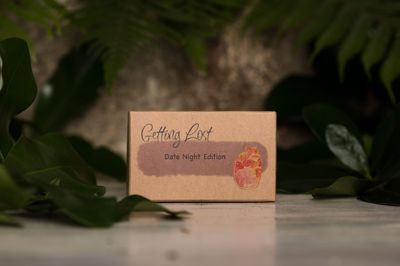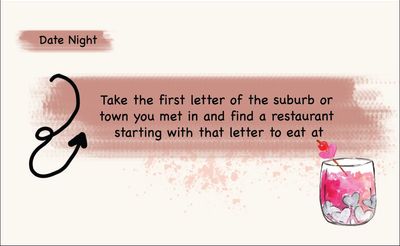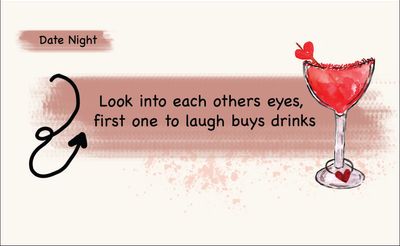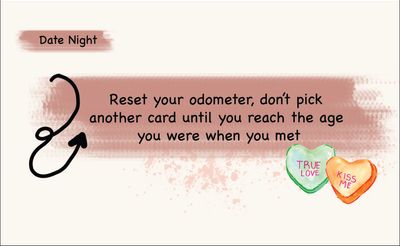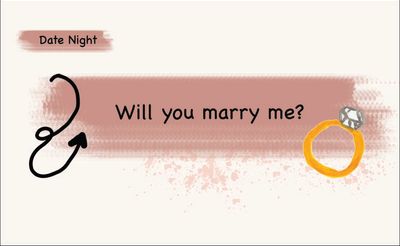 Date Night Adventure Card Game
$46.85
We are excited to announce that we now have a custom made pack of 'Date Night/Day Adventure' card games contained in their very own "Romantic Red" suitcase.
With the increased cost of living, including the rise in fuel costs, this card game is designed to be used as a Date Night/Day activity while out walking and will ensure you have a different spontaneous experience, every time.
We have combined the Walkers edition with the Date Night edition, which is designed as a driving game, so all you need to do is replace the driving references to walk/steps and off you go.

With the Walkers pack your path will be decided by the birds, your shoe size, animals you pass, the weather, what other walkers are holding, letterboxes and street signs you pass and some other crazy directions along the way.
With the Date Night pack you're going to have no idea where you are going or what you are doing when you set out but at the end of date you will have danced, stared into each others eyes (and because we all know that's cheesy and oh so awkward the first one to laugh will be buying drinks), you'll have photos, a date night souvenir, a letter, narrowed the dinner and dessert choices down and depending how old you were when you met – potentially a long walk!
The new directions rely on elements that change every time you are walking which means that even if you set out from the same spot on your walk you'll have a different walk each time.
Whether it's your 10 year wedding anniversary or your third date, Valentines Day or just time without the kids – this card game is specially designed to make an epic date night!
The directions are generic so they can be played in what ever country you are in around the world so grab your walking shoes and suitcase and get going.

And for those of you who are ready to get engaged on a Date Night you will never forget, select the Proposal pack to add a Proposal card to your suitcase and pop the question along the way.
SKU: 10000-46