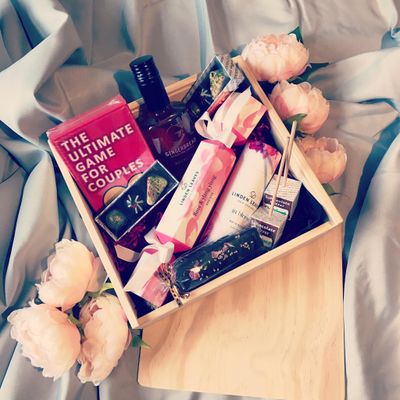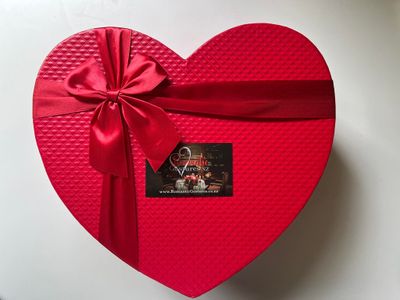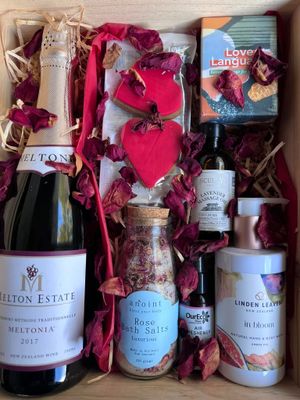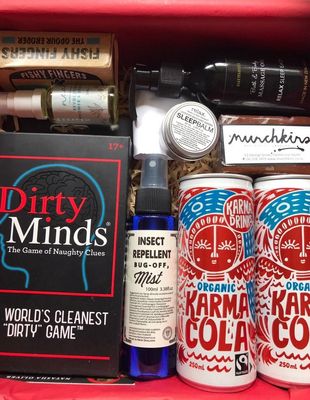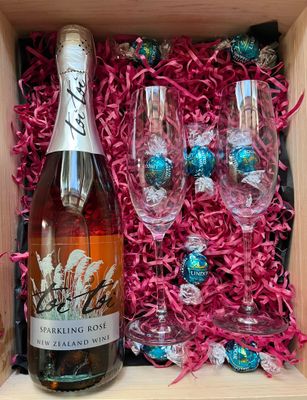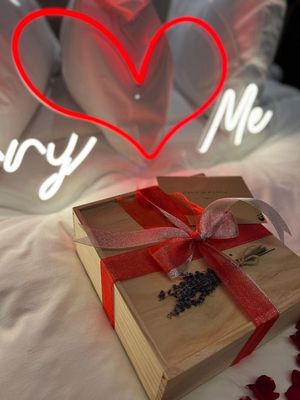 Romantic Gift Box
$185.00
Our Romantic gift boxes have been meticulously crafted to include items to stimulate the five senses. We personally test each item, use NZ made where possible and have designed them to be universal, sustainable, ethical and purposeful.
Not only are you supporting a small NZ owned and operated business, you are also supporting other small NZ businesses as well. Some support charities and other small worldwide businesses through fair trade partnerships.
We regularly change the contents of our Romantic gift boxes so that our repeat clients do not receive the same products. This also gives us an opportunity to showcase another locally made product. Each box is filled with products valued over and above their RRP along with free gifts all contained within our sustainable, reusable wooden boxes.

Included in our gift boxes are:
Bath salts, body butter, candle or massage oil – to stimulate the body through touch by either giving your partner a massage using the butter/oil, soaking in a relaxing bath using the salts or breathing in the aromatic scent from a candle while relaxing together.
Couples conversations starter cards – to encourage healthy conversations between couples using cards that include thought provoking questions to get to know each other on new levels. Alternatively, we can include a card game for couples instead. Choose from: The Ultimate Game for Couples, Dirty Minds, Smart Ass, Getting Lost or Connection Cards for Couples.
Botanical beverages – an exotic non-alcoholic Romantic blend of flavours to enhance the mind and body. Perfect on their own or with Prosecco, Gin or Vodka. Whatever tickles your fancy. Alternatively, we can include organic NZ made ethical beverages. We can now include an alcoholic option as well.
Artisan hand crafted chocolates – to stimulate the mind through our mouths and support health and well being. We choose to include NZ made, fair trade, organic where possible and sustainable treats too.
Scented room spray – to create a cosy and relaxed atmosphere by stimulating our senses through smell with this warm and welcoming fragrance of Rose Geranium and Patchouli essential oils.
These products combined can create a Romantic atmosphere so you and your loved one can enjoy quality time together in the comfort and privacy of your own home or on any one of our Romantic Getaways. See what our clients have said about their boxes.
Our small wooden boxes include up to 5 items (excluding cards) and our large hamper boxes may include some of our preferred gourmet range of pantry staples along with a selection of products above, perfect for any occasion. We can also create gift boxes for individual occasions such as birthdays, baby showers, sports, hobbies and more.
We also have our luxe heart shaped boxes for added Romance and if you would prefer one of our R18 x-rated adult themed boxes please select this when ordering above.
SKU: 10000-64